Language kindergartens and bilingual or trilingual kindergartens – what are they? Is it worth choosing multilingual education?
Published: 25 August 2023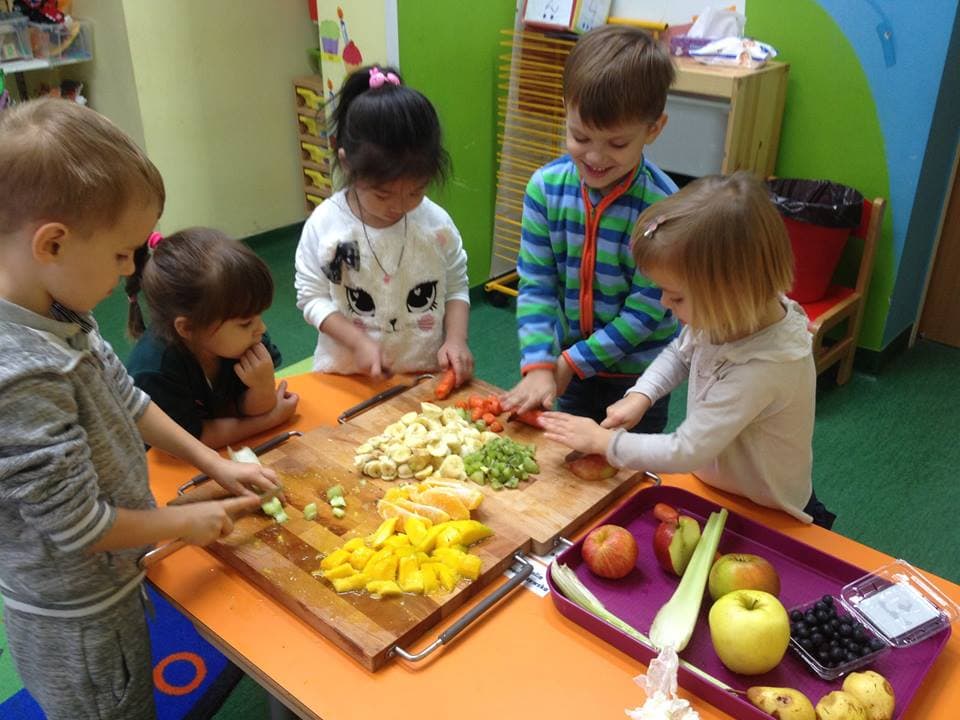 Many people often confuse language schools or kindergartens with bilingual or trilingual institutions, but they do not necessarily mean the same thing. In a trilingual kindergarten or trilingual primary school, the focus is not solely on learning two foreign languages; rather, classes are conducted in two languages!

In such facilities, foreign language learning takes place not only during dedicated language classes but also during care and educational activities conducted in selected languages.
In a trilingual kindergarten, for example, children engage in play and learning using up to three foreign languages. Multilingual education provides an excellent cognitive and educational foundation for children. Let's explore what multilingual teaching entails and the benefits it can bring to your child.
What does multilingual teaching look like?
The teaching methodology is carefully tailored to the age of the children and the level of care, upbringing, or education provided.
In nurseries and kindergartens, specific caregivers/teachers and facility staff members use foreign languages (following the OPOL principle – One Person, One Language). Foreign languages are not only used for communication but also during group activities with various themes.
In bilingual or trilingual schools, the core curriculum is implemented in accordance with current regulations. Selected subjects are taught in specific foreign languages as part of the timetable. The level of instruction is adjusted to the abilities of each student group.
What are the benefits of multilingual education?
Learning foreign languages is primarily an investment in children's linguistic development. The earlier a child starts their journey with multilingualism, the better results they can achieve.
Implementing bilingualism or trilingualism in infancy, preferably by the second or third year of life, is the best recipe for attaining fluent multilingualism.
But that's not all! Multilingualism also has positive effects on cognitive skills, such as information processing efficiency and memory function.
Multilingual children demonstrate the ability to solve tasks and problems more quickly and effectively, and they excel at multitasking. They exhibit mental flexibility and enhanced creativity. Moreover, they have improved memory, critical thinking abilities, and abstract reasoning skills.
Numerous studies have shown that multilingualism aids children in developing fundamental school skills, such as reading and writing.
Is it worth choosing a school with teaching in two or three languages?
Absolutely! Proficiency in multiple languages opens doors to the world and enables free travel, learning, and work opportunities. A child who encounters multilingualism at an early stage of education, preferably in a nursery or kindergarten, has a greater chance of mastering more than one foreign language fluently.
Children who embark on a bilingual or trilingual journey in nursery school (before the age of 3) can attain proficiency in selected languages equivalent to that of a native speaker.
In practice, this means they will operate in foreign languages just as they would in their native language – thinking and forming sentences effortlessly, without the need for translation.
Do you need to prepare your child for learning multiple languages?
No, there is no need for any special preparation, especially for children attending a language nursery or a bilingual/trilingual kindergarten.
Please refer to the following articles:
What does language learning look like in a language kindergarten?
When is the best time to start learning a foreign language with children?
If your child is transitioning from a bilingual or trilingual kindergarten to a bilingual primary school, no prior preparation is required either, as they would have already been exposed to bilingualism or trilingualism and caregivers/teachers who speak only one language.
However, if bilingual education is entirely new to your child, it is advisable to assess their language skills and well-being in the context of this new challenge.
The child should be familiar with what lessons entail and understand the implementation