Pre-school – continuation of multilingual education and preparation for primary school.
Through pre-school education, the child discovers new languages, customs, cultures, learns to respect differences, learns to express her/his own opinion. The curriculum of ITSW school allows children to build a strong sense of self-confidence and respect for themselves and others. Through organized educational activities, children learn to be independent and become aware of themselves and of others. The ultimate goal of our pre-school teachers' efforts in Kindergarten, is that children are introduced to the secrets of the art of writing and reading so that they can go to elementary school in a natural and seamless way.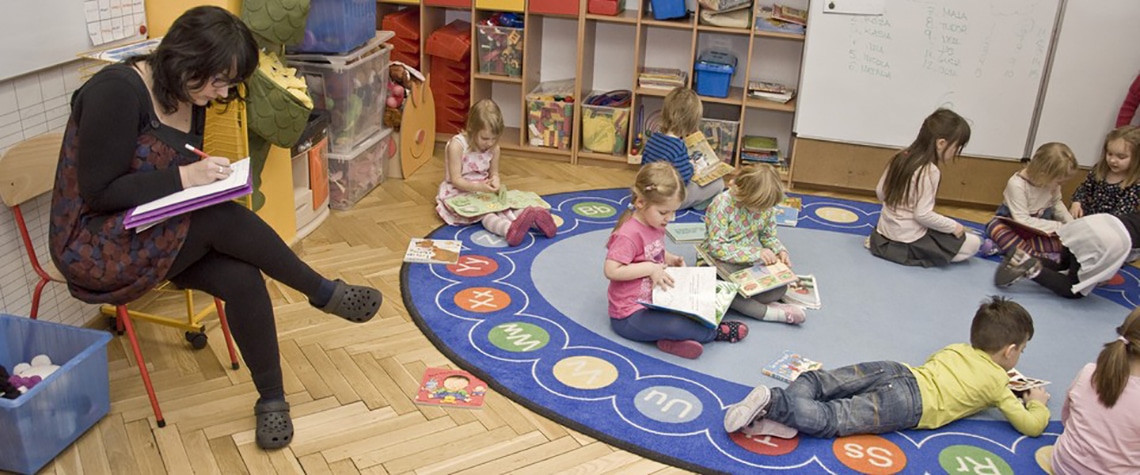 The curriculum of our international school allows children to build a strong sense of self-worth, respect for themselves and others. Through play, songs, and organized activities, children become independent and develop an understanding of self -awareness for themselves and for others. After a few months, they also perfectly understand their surroundings.
In the pre-school and Kindergarten we implement an educational curriculum that we have developed ourselves and that allows our pre-schoolers to continue their education in a primary school of choice and in accordance with the standards of six educational programs:
British National Curriculum
The Finnish National Curriculum
The French program d'Enseignement de L'Ecole Maternelle
The Polish Core Curriculum
Each of the above curricula has strengths and weaknesses – comparing standards that 6 programs assume allowed us to determine the highest educational standards for each subject and for a given age group. We follow these standards.
The curriculum and topics are common to the three languages taught.