This summer show your linguistic skills and win prizes!
Published: 29 June 2023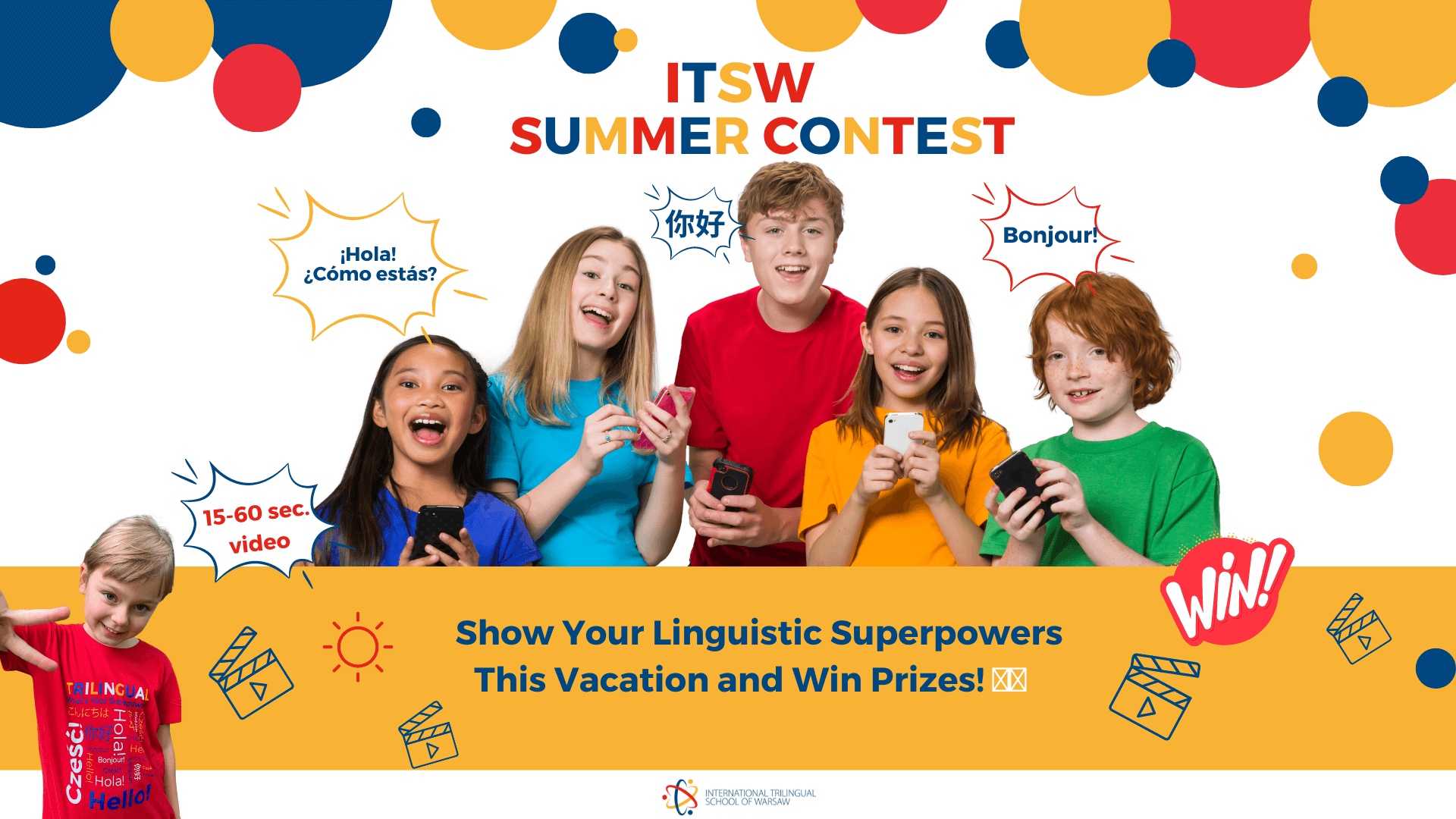 Calling all ITSW students! Join the excitement of the ITSW Summer Contest and unleash your linguistic talents for a chance to win big!
Create a captivating 15 to 60-second video showcasing your summer adventures, favorite moments, or engaging activities using the languages you know, including Polish for our Non Polish speakers. We want to see how you communicate, connect, and immerse yourself in different cultures during your vacations!
The top 3 videos in each category—Nursery, Preschool, Lower Primary, Middle Primary, and Upper Primary—will be named the winners and receive fantastic prizes. Get ready to proudly wear the exclusive "We are Trilingual, What's your superpower?" t-shirt from our school, along with an extra surprise to celebrate your creativity!
Submit your entry from 03.07.2023 until the 20.08.2023 by uploading the video via www.wetransfer.com and paste the wetransfer link with the film to this email address: summercontest@itsw.edu.pl. The mail should have your name and surname, your email address and the class you were this school year.
But that's not all! Encourage your family and friends to like your video on the special playlist called "ITSW Contest" on our YouTube channel . The videos with the most likes in each category will have the ultimate win!
So, grab your camera or your phone, let your linguistic superpowers shine, and show us how you make the world your language playground! Don't miss this incredible opportunity to win prizes and celebrate your language fluency and creativity!
Good luck, superheroes!